What kind of cart is this, says RoadRunner on the side, that's about all I know.
The Motor from it is a WestingHouse 2hp, 2800RPM, external 16 spline shaft, 36 volt.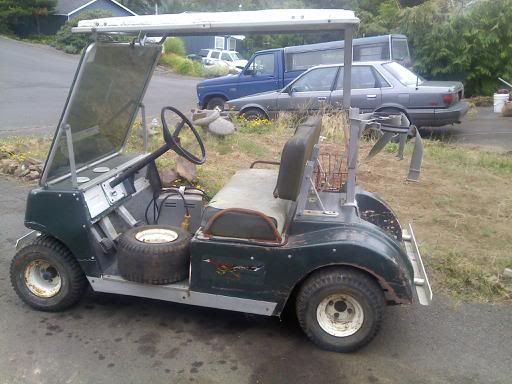 I am doing a project with this cart and am wondering if it is possible to get a 16 spine shaft for a gas conversion.