Just floor it, right?
You'd hope. The thing is, if you push the accelerator all the way to the floor on my cart, it barely moves. Or, this morning, just doesn't move.
Here's the weird part: if you push really hard on the (already floored) accelerator pedal, it gets more power and starts moving fast. Press even harder and it will still get up to its top speed of about 35 mph. At that point, if you quit pressing hard and just hold the pedal to the floor, it continues speeding along.
The cart is a 20 year old six seater but it has been modified by the previous owner and by me. It looks like this: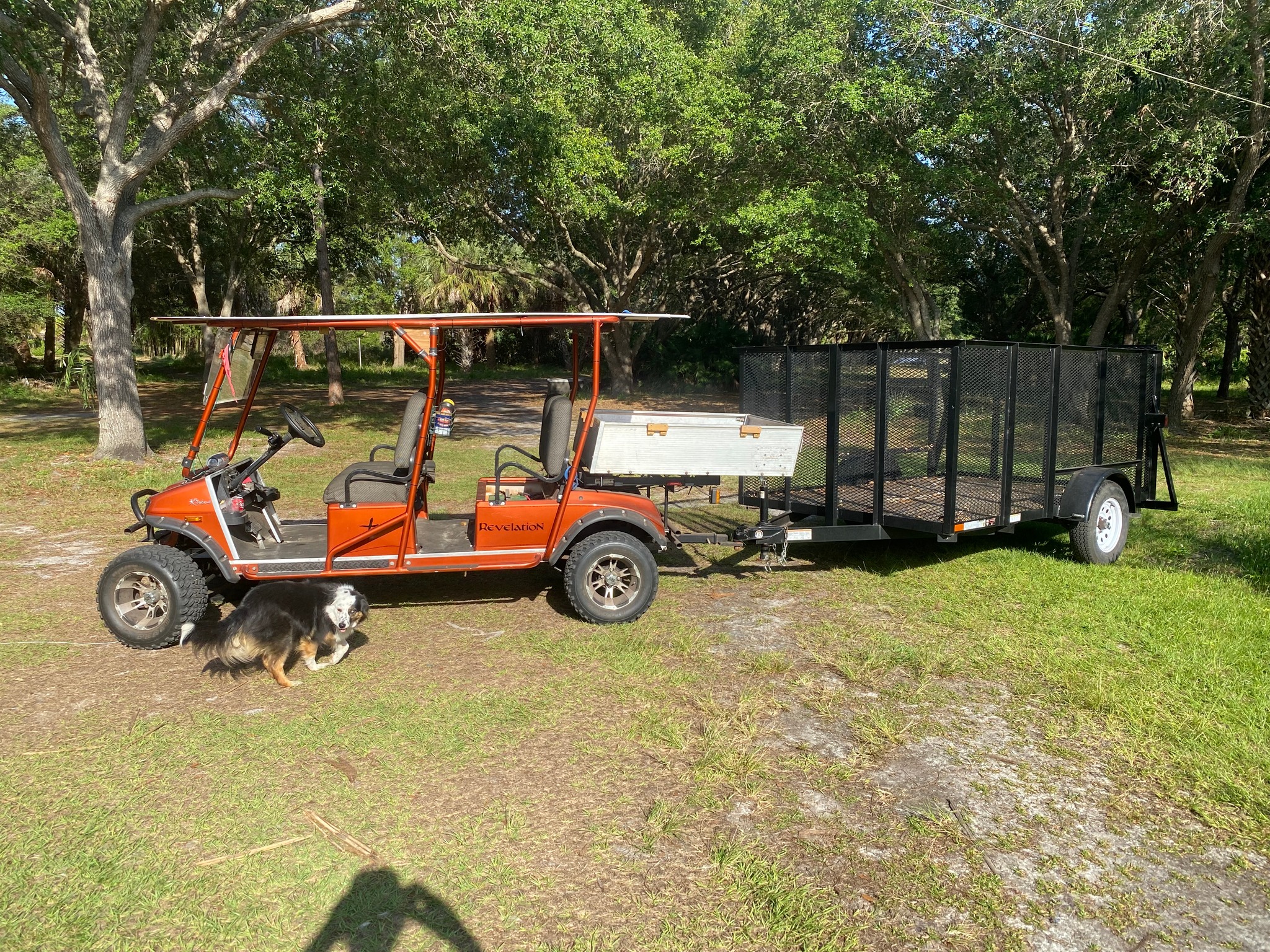 That pic is from April and the back seat is off because I had just installed a 48 volt lithium battery. It was at about that time that the accelerator started acting weird.
The accelerator sensor box under the pedal looks like this: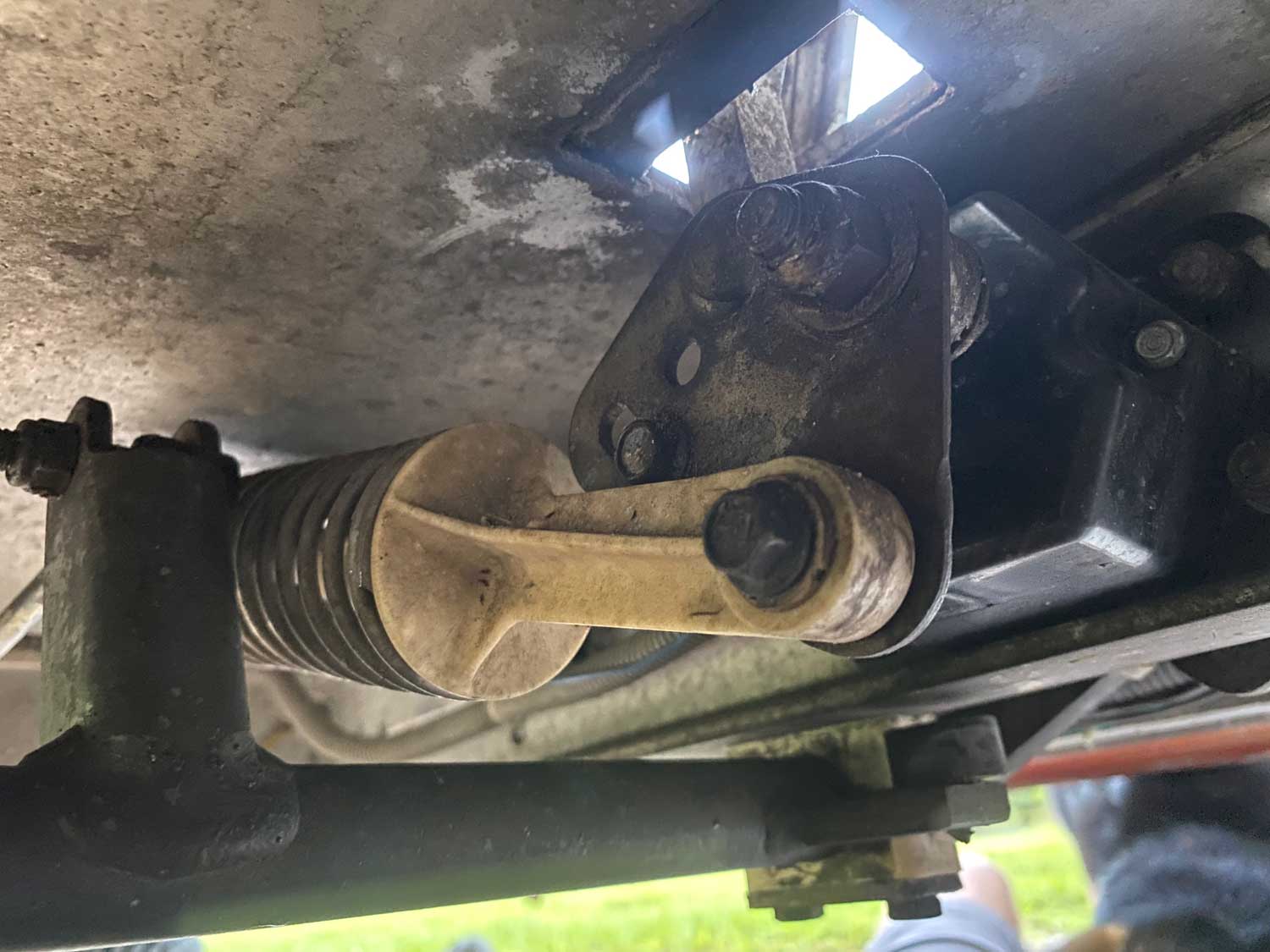 And has wires coming out the back that look like this: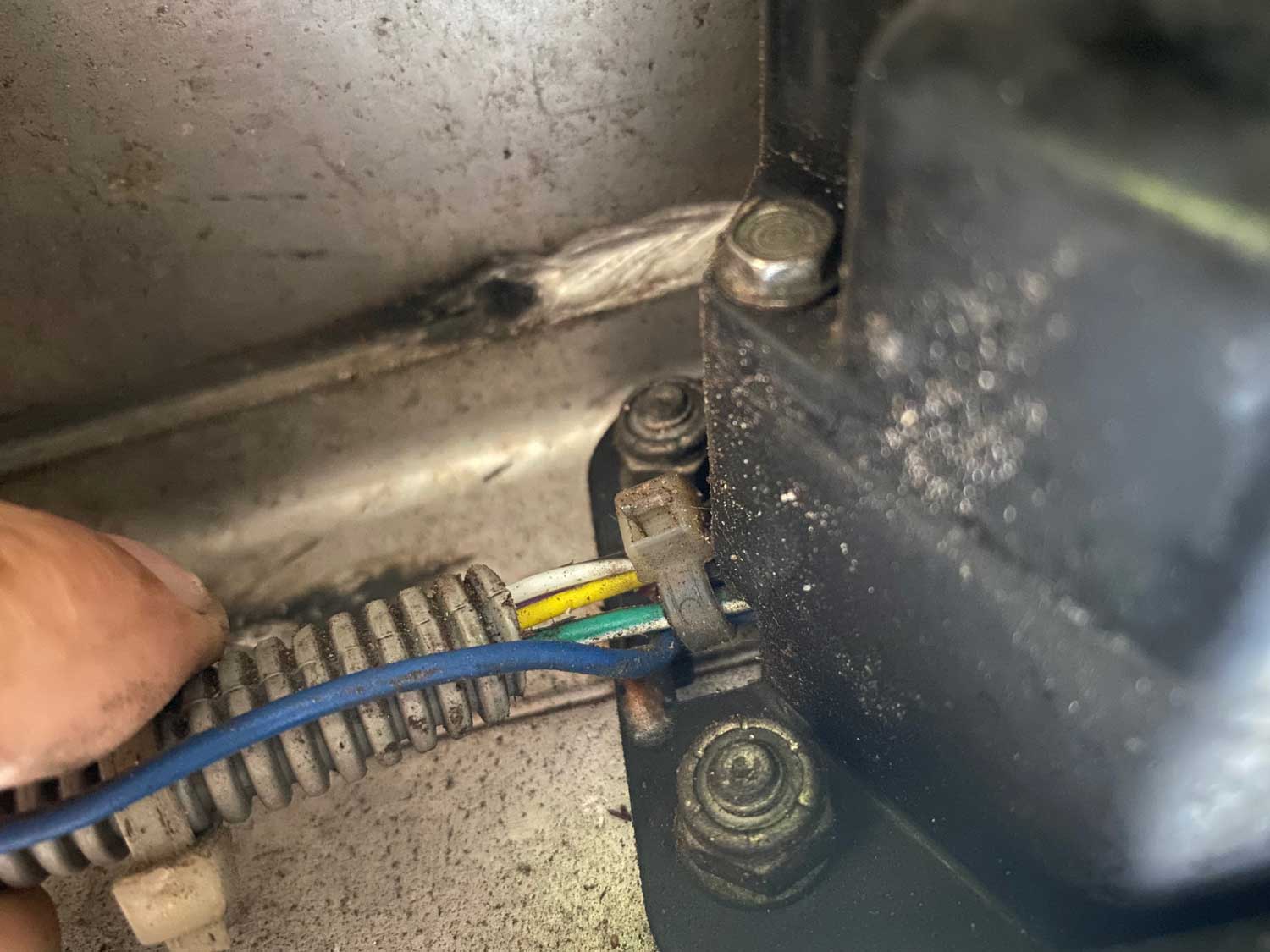 I can't see a label anywhere on it. The cart has a motor and controller package from Hi Performance Electric Vehicle Systems, installed by the previous owner. The controller is a Curtis model 1238-5601.
This is the battery that I got from Lithium Battery Power in St. Pete, FL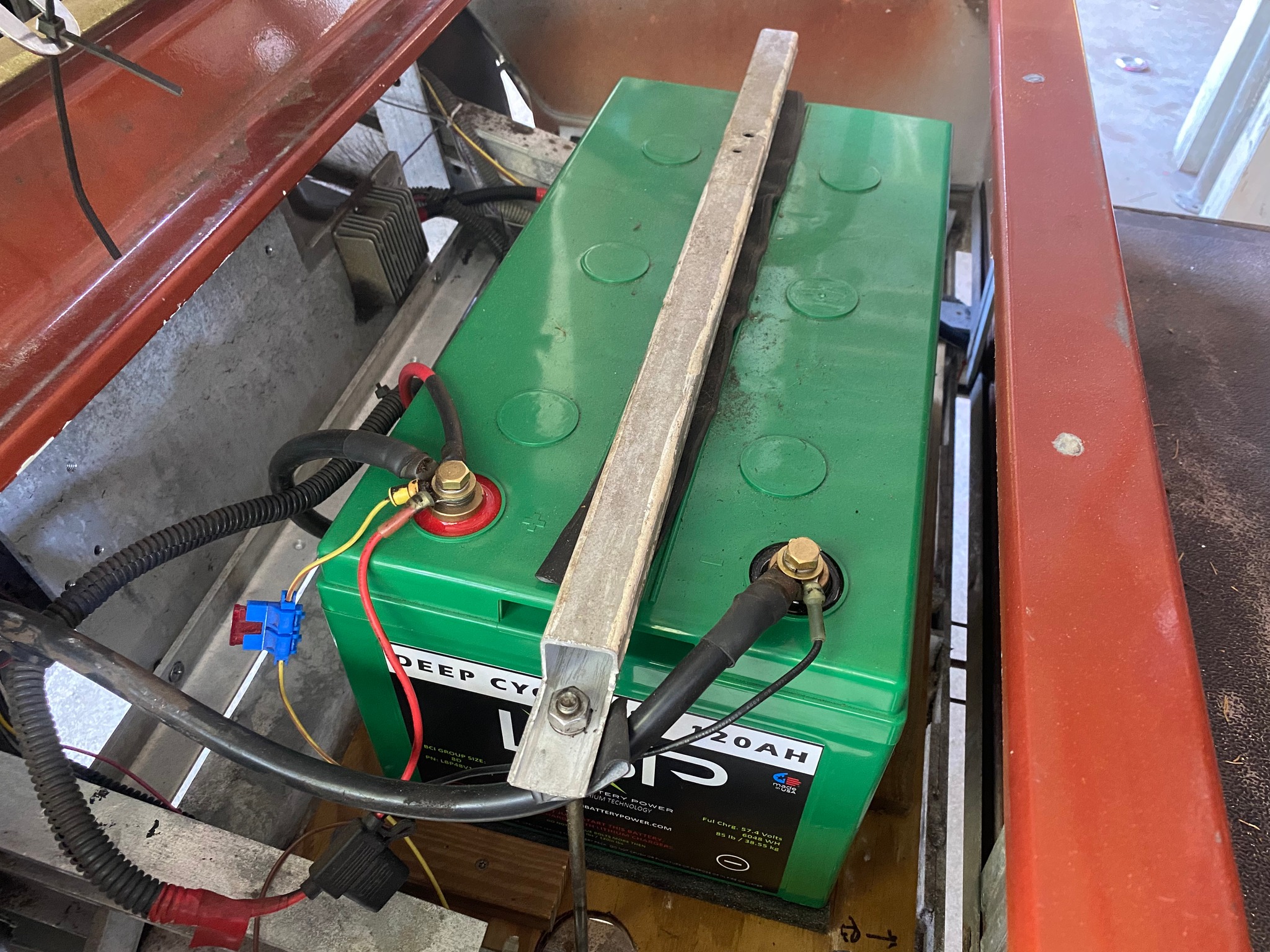 It has been working fine for me. Yesterday the cart seemed weak and it was down to 50.5 volts but I charged it back up to 57.9.
This morning it's still at 55.4 volts so should have plenty of power but even if I floor it really hard it just lurches a bit but doesn't move. I got it started rolling by kicking with my foot but I'm not Fred Flintstone!
Do I need to replace that little black box under the accelerator pedal? If so, what would I order? If not, what should I do?