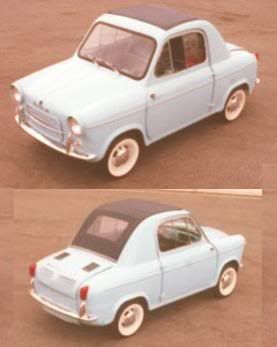 Two cylinder, two stroke, air cooled. 392 cc. 3 speed.
I WANT THIS ONE!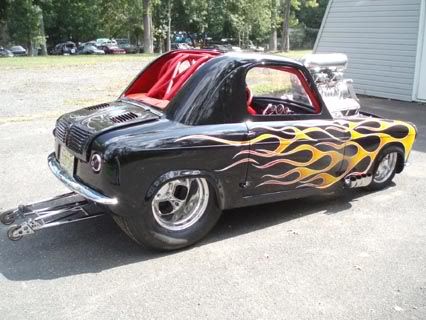 Blown big block 540 C.I.D. Chevy T.H. 400 auto trans. Chrome 4 link 9" rear w/390 posi. Complete tube chassis and 16 gauge sheetmetal floor & firewall. Dual funny car cage. Complete interior, custom zoomie exhaust w/borla mufflers, suicide factory doors. Nose stretched 16". All new parts to pro build this one of a kind custom street rod. Extreme detail to make this smooth, straight & deep gloss everywhere top to bottom. Runs cool all day long, just hold on.
Stock car dimensions: Width: 50 inches. Length: 112.5 inches. Height: 49.2 inches. Weight: under 850 lbs. Track, front and rear: 43.3 inches. Wheelbase: 66.75 inches.
Not much bigger than a golf cart...