I put my last pics in the lon lifted cart thread, the more I think about it, these pics probably should go here huh? Anyways, here's a few more pics of my trek yesterday. I had to go freshen up the survey tape! It was beautiful, about 54 degrees & light wind. The ground is drying up so it's not a muddy. Hey Fairlane, I lowered my tire psi to 7 lbs. & it rode great, I think I could probably lower them to about maybe 5 psi.
This is where the logger is clearing for our future log home. He's stumping the area. Real good wheeling here!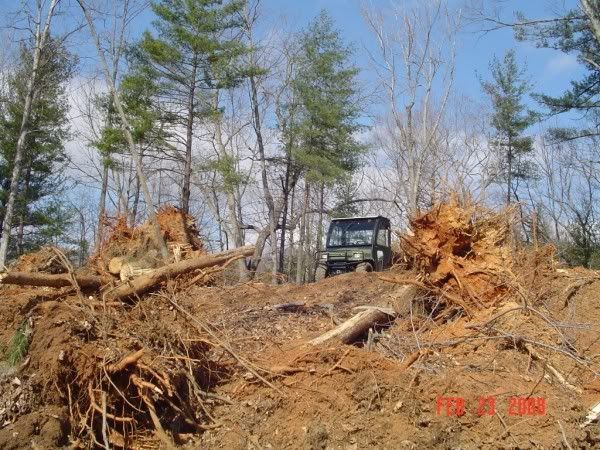 Here's another angle.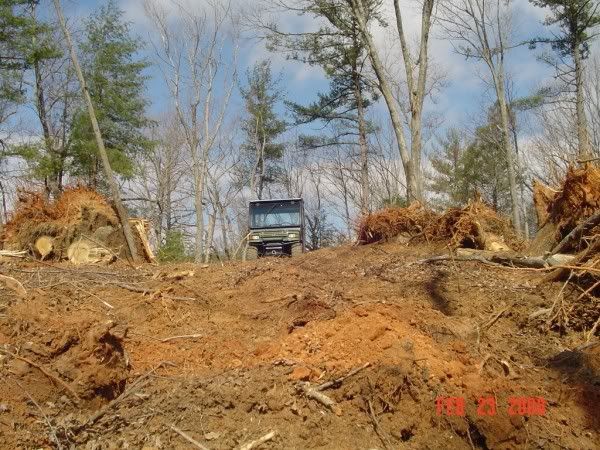 A shot from the rear.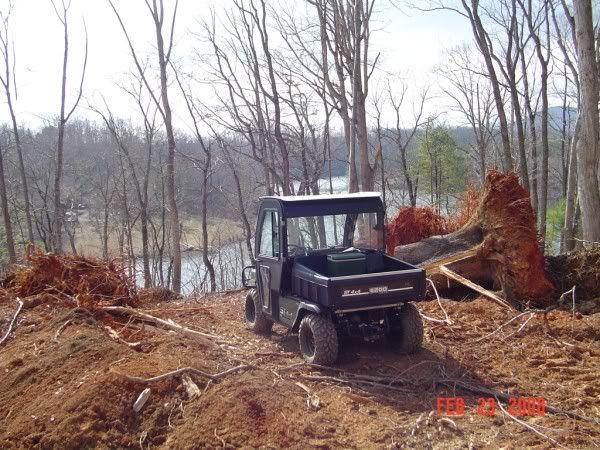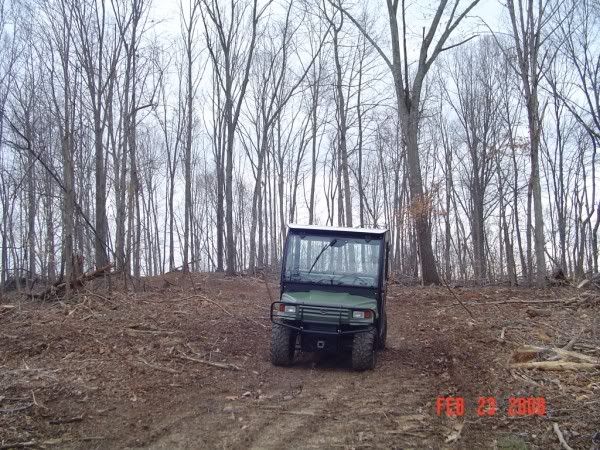 Had to get a poser shot in here, my carts a picture ham!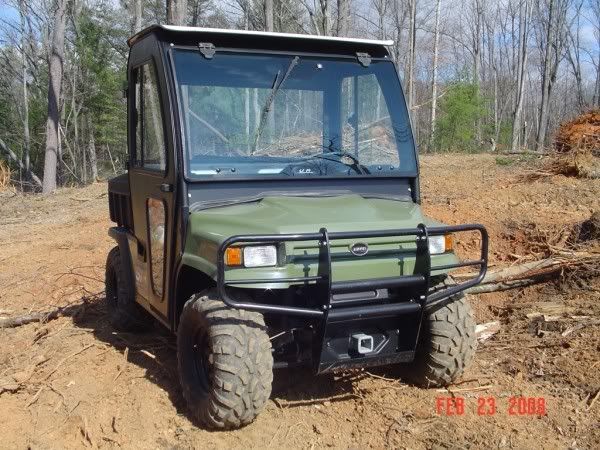 Lake shot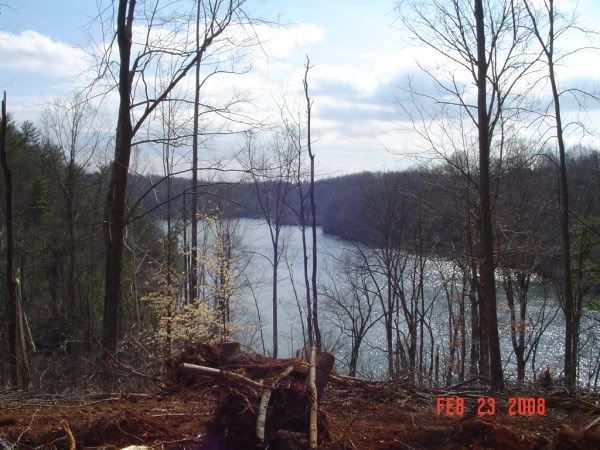 Here's a pic of my old barn I'm thinking about fixing up, pretty cool shot.