These are a few pictures of my Workhorse buggy build from start to finish.
It started out bone stock when I bought it about 5 years ago. I then slowly added upgrades to it a little bit at a time, first with a lift kit from BU and eventually the 25" mudlite tires. I drove this cart everywhere and used it for all kinds of work. Last winter I bought another EZGO to fix up and stripped parts off the workhorse to use on the other cart. This summer I came across the 27hp Kawasaki engine on ebay and grabbed it right away for the Workhorse. Since then I totally rebuilt the workhorse literally from the frame up.
Starting the tear down and the old engine removed.
Everything completely stripped off of the frame. Primed and ready to paint.
Engine arrive, even bigger than I had hoped for.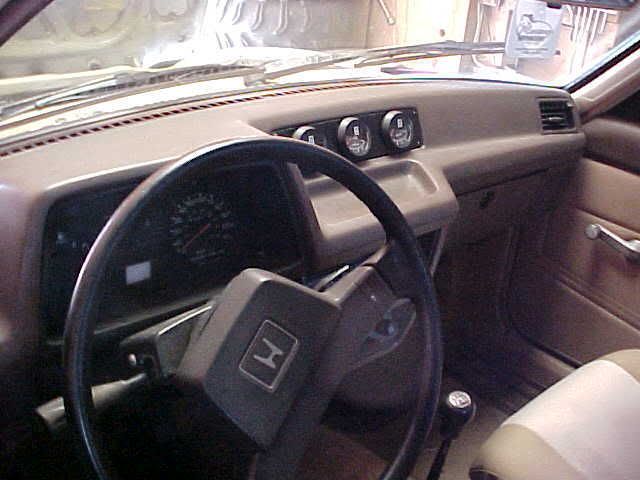 Now a rolling chassis, painted frame and with the rear end installed as well as a new 7" Big Buggies Lift kit and 26" ITP Mudlites on 12" ITP polished aluminum wheels.
Preparing motor mount for the 27hp Kawasaki. I had to cut out the plate and weld in a new one moved back a few inches.
Welds look like crap in the pictures.
They aren't really that bad looking in real life.
Getting ready to drop the motor mount and engine in.
Engine with Comet 1190 clutch installed
Test fitting. I was grinding near the exhaust, thats the reason for the paper towels shoved up the pipes.