I'm finally about done with my mod's on a EZGO TXT golf cart.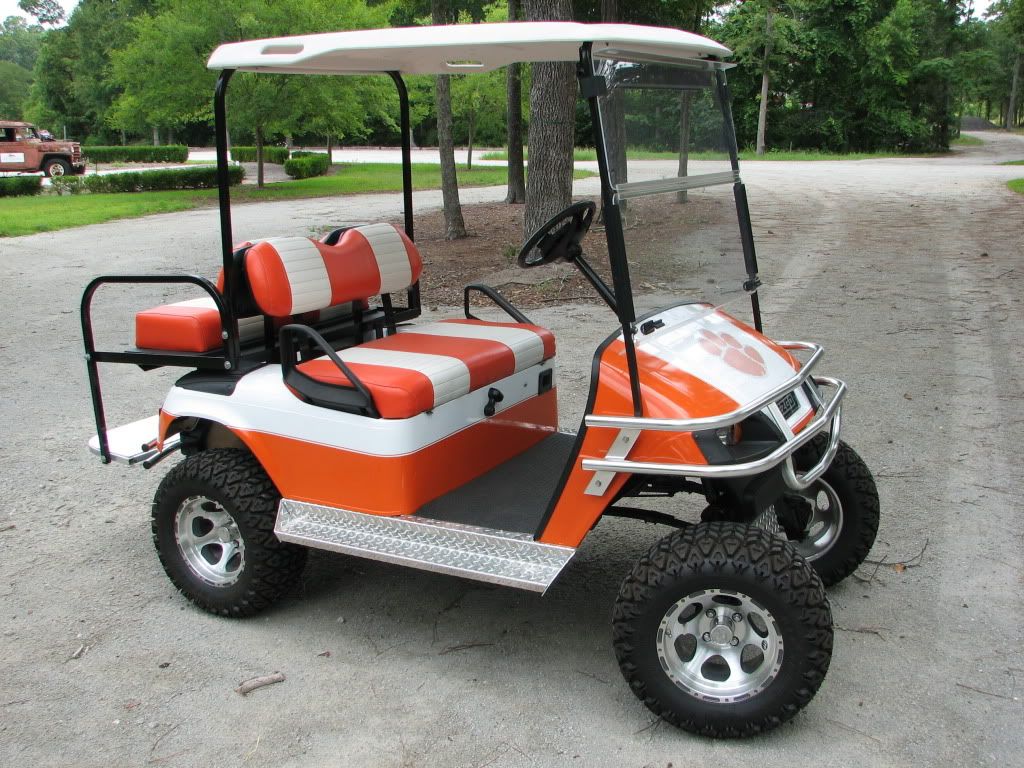 The guy I've been working on this cart to resell to make a little profit and it is finally done
It started out just a regular golf course cart but now its a lifted monster. I took this picture before the guy came to pick it up today. The money from it will go towards my 99 ezgo, that I hope will be show quality someday.
Dave.