Hello, Thanks for the invite Rod. I read some of the posts, and hope I can contribute to this site. I have a 1990 EZGO Marathon. For the past few winters I have been upgrading it to be something I am not ashamed to drive. Wow is that ever fun! It becomes an addiction! Here's the EZGO Marathon golf cart before and after.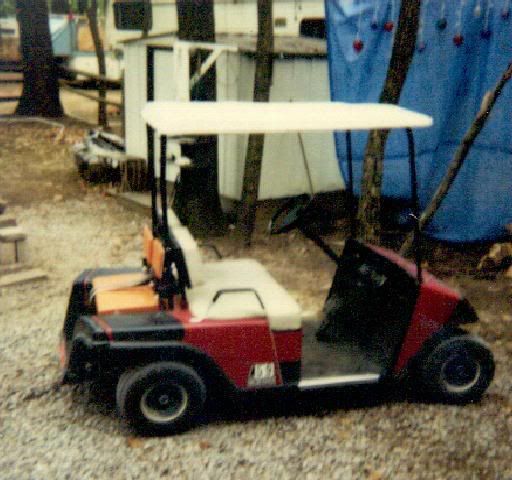 This is what I started with. Yes, those are old Cleveland Browns stadium seats on the back!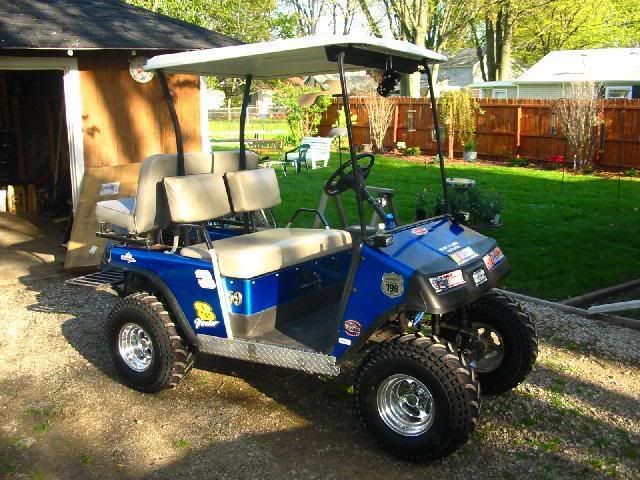 After a few trips home for winter storage, this is what it looks like now.
Next will be bucket seats and complete the brush guard and mount the lites on it. Thanks again for the invite HRC.