Here's a few pics from last weekend. I had to check on the progress on cutting the new log trail for 4 wheeling . The new trails the skids creating are killer! I will have to go back after he finishes and fill in the trail drifts. The logger has to trench the trails to minimize erosion. You can see the drifts in one of the photos. The trails are at a pretty good grade which makes a really fun hill climb.
A view of the Blue Ridge Mountains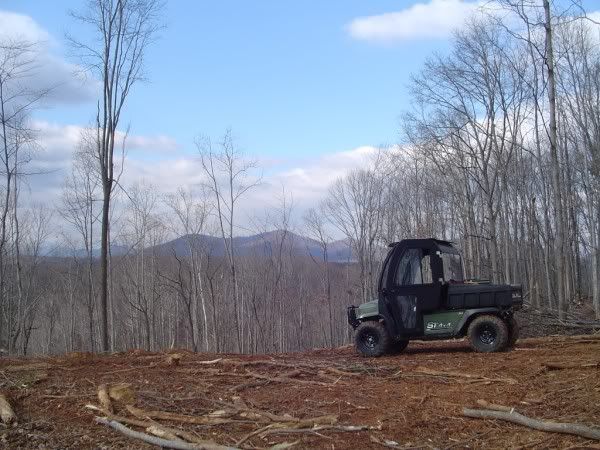 A little stump action!
Looking down one of the trails, pretty steep!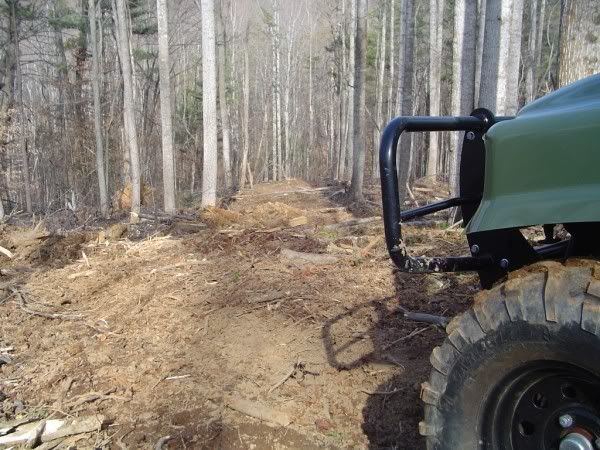 Here's one of the trail drift's I mentioned.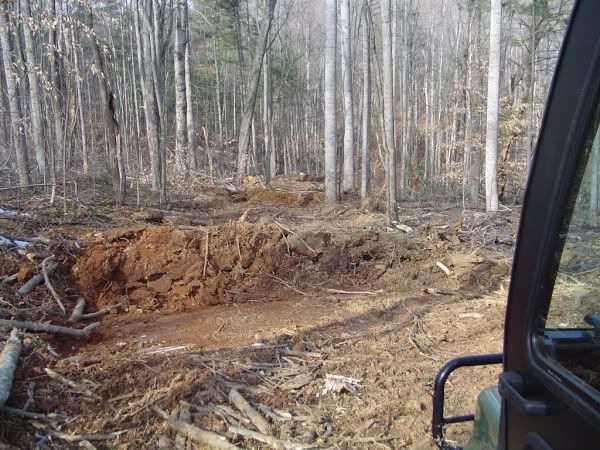 Looking back up at my cart, I chickened out going down due to the fun mud and being alone. Didn't have a place to turn around at the bottom yet, a bit too off camber.