My Name is 2001bluebird and I am a golf cart aholic (sp) My 2 Golf carts:
MY MARATHON: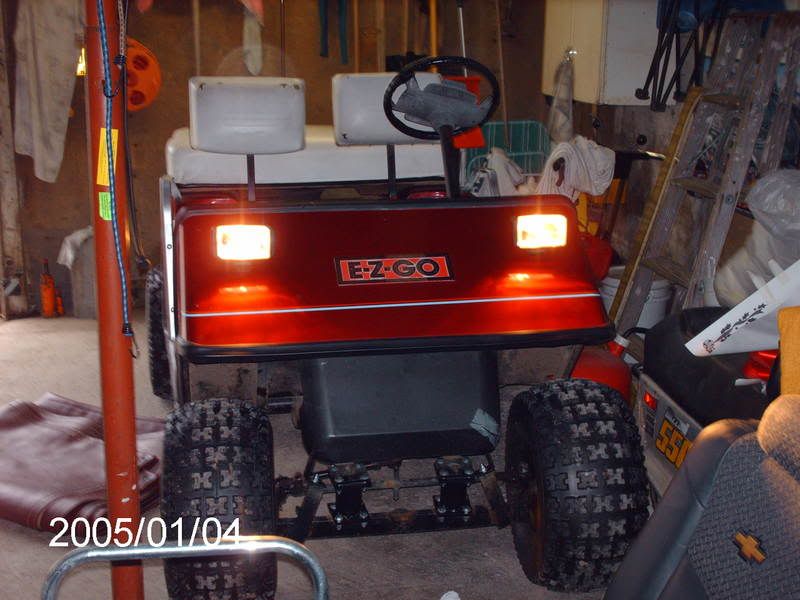 1PG ENGINE (DOESN'T RUN @ THE MOMENT) LITTLE SPARK. I don't even like this golf cart as much as my Hardly (
I realize i should though and i need to be patient. Could use a 1997 EZGO AND I WOULD BE MUCH HAPPIER.
THE HARLEY:
Runs perfect, doesn't steer very nice though