I think we may qualify as cartaholics. We Currently have 3 carts, we wanted a new on and also stumbled across a deal we could not refuse.
Cart 1 : 1982 EZGO Marathon - It's our "Woody" cart. The windshield, front seat back and rear seat is made of teak wood. We've recovered the seat, other than that it's stock.
Cart 2 : 1998 EZGO Medalist - Straight of the golf course. We have already re-upholstered the front seat and will do the same to the rear. We are going to lift it, put tires and wheels on it and instal a rear seat.
Cart 3 : 1999 Club Car 48V - Also straight of the golf course. We don't have any plans with this one. We may sell it, we may keep it.
My wife and I have such different ideas what we want to do with the carts that I think we will wind up with his and hers carts.
Here's a pic of the Club Car, go over to the EZGO thread for a pic of the EZGO.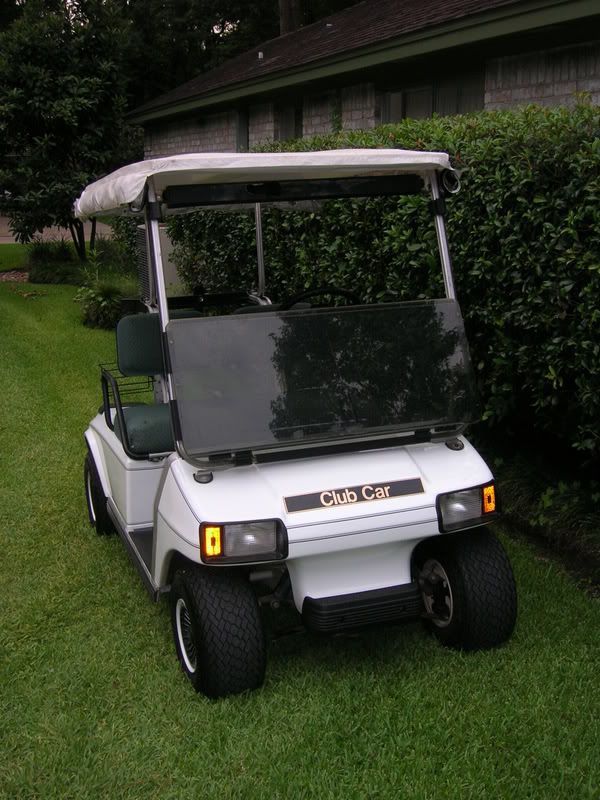 sS