I've been working on my little project for a while, I picked up a 2005 ST 2+2 that was at the beach when hurricane Ike came in and I bought a 2002 GSXR 750 engine to swap in since the stock motor was junk of course. Its been a slow going project ,I've had the cart and motor for about a year now, but I've been working on it a lil more lately and just installed the new Strech long travel kit I got from Wicked carts....
Here is some of my progress:
Tore the cart apart and removed stock engine and all wiring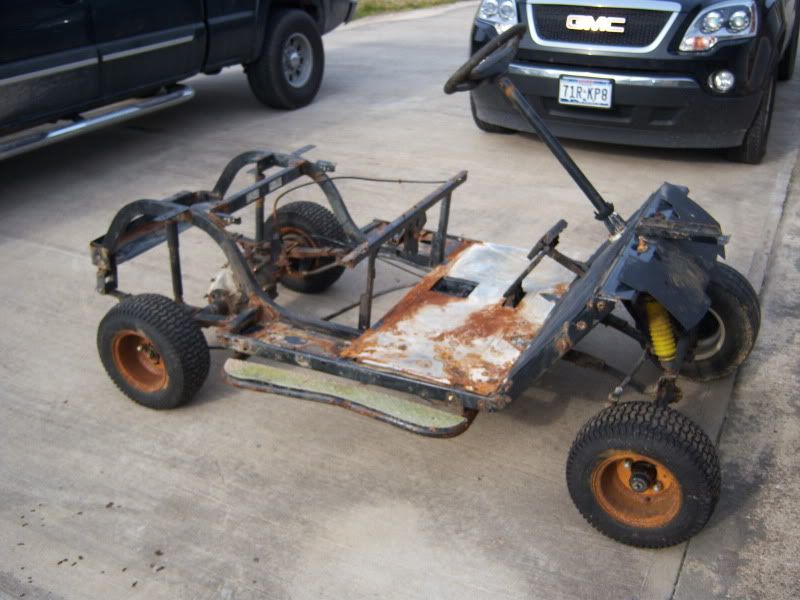 Started building an engine cradle
Torn down rear axle and removed all the internal governor parts, cut off the stock spring perches, installed everything with new perches and 1/2" u bolts, added lift shackels for a little extra height and got the sprocket for the input shaft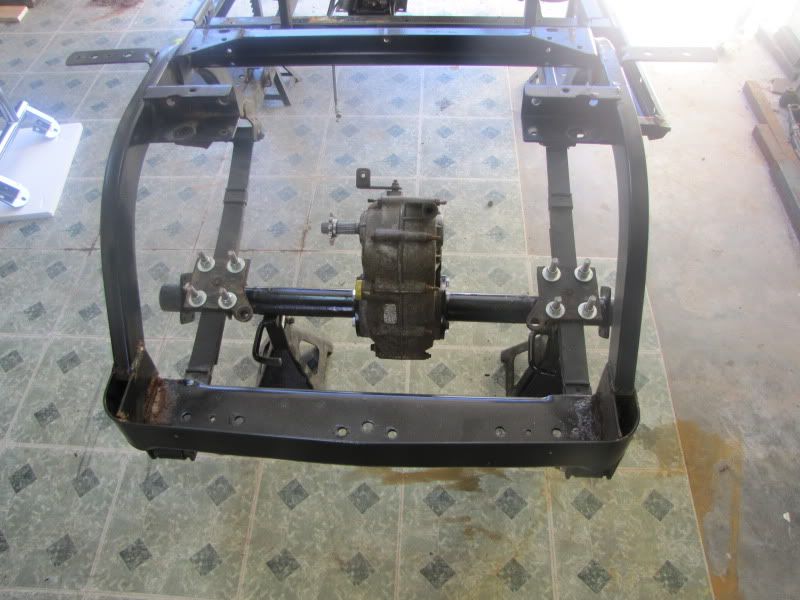 Front end before and after. I just got the correct spindles and tie rod ends for it today and have not installed them yet...